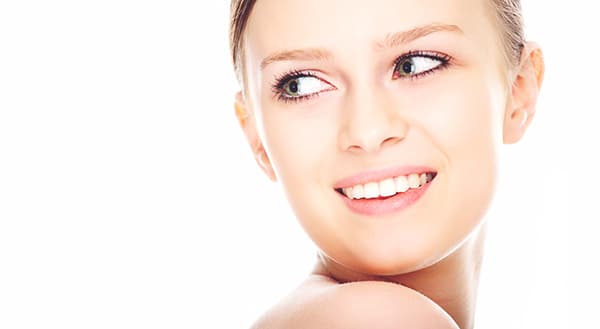 Healthy skin makes for a healthy glow. Craving a radiant complexion, we ask ourselves, "Is my skin healthy?" Whether it be environmental damage, ultraviolet exposure, stress, or natural aging—the odds of a healthy and lustrous complexion are stacked against us. Always an advocate for skin health, Dr. Tsitis and her staff are proud to offer her patients an effective solution to stubborn skin ailments—HydraFacial MD® Treatment.
Four Steps to Healthy Skin
Utilizing vitamin-rich serums, the HydraFacial MD Treatment follows a four-step process:
Vortex-Exfoliation: Cleanses and exfoliates your skin with HydraFacial MD's Activ-4 Serum—opening pores, gently removing debris, build-up, and dead skin cells.
Vortex-Peel: HydraFacial MD's Glysal Serum, a mixture of both glycolic and salicylic acids, delivers the benefits of a gentle peel without the risk of post-treatment peeling.
Vortex-Extraction: Specially designed and patented, vortex-suction acts as a gentle vacuum—cleaning deep within the pores with the help of Beta-HD Serum.
Vortex-Fusion: Rich in antioxidants, peptides, and hyaluronic acid, Antiox+ Serum promotes healthy and hydrated skin. Infusing this nourishing blend also provides future protection from external elements.
Ideal for all skin types, the HydraFacial MD Treatment can be tailored to effectively target skin conditions unique to your needs. A so-called fifth step, Vortex-Boost comes in a varying formulas to address fine lines and wrinkles, areas of hyperpigmentation, oily and acne prone skin. Customizable, Vortex-Boost can treat common skin concerns such as aging and sensitive skin.
Help Your Skin be Healthy with HydraFacial MD® Treatment
With the help of the HydraFacial MD Treatment, at RejuvenationMD we can help you achieve a healthy and glowing complexion.