Why get a Vampire Breast Lift?
The Vampire Breast Lift (VBL) uses injections of platelet-rich plasma (PRP) to improve skin texture and subtly increase the size of your breasts without implants or surgery. In other words, the procedure uses your own platelets to enhance and restructure your breasts.
By adding volume, the Vampire Breast Lift does an excellent job reducing the appearance of crepey skin in the middle of the breasts.
The PRP breast lift is also known to:
Make your breasts look lifted and fuller
Improve elasticity
Increase collagen and promote healthier, plumper, younger looking skin
Stimulate new cell growth
Restore sensitivity in the nipples
Correct inverted nipples
Improve skin texture and tone
Reduce the appearance of wrinkles, stretch marks, and scars
How much does a Vampire Breast Lift cost?
At all three of our RejuvenationMD medical spa locations in Bothell, Burlington, and Bellingham, we offer Vampire Breast Lift for $1,995 and up.
The cost of your Vampire Breast Lift will depend on whether you combine it with dermal fillers and/or a PDO thread lift. The amount of filler and threads used also adds to the cost. When you consult with us for a Vampire Breast Lift, we'll develop a treatment plan tailored for you.
All new patients at RejuvenationMD receive a $200 credit toward any treatment, which can be used toward Vampire Breast Lift.
What is platelet-rich plasma (PRP)?
Platelet-rich plasma comes from your blood and consists of stem cells and growth factors that help with cell growth, collagen production, fatty tissue, overall skin health, and new blood vessel growth, down to the cellular level.
During PRP treatments, our specialists use a centrifuge to concentrate and activate your blood platelets. This concentration of your own platelets is injected to increase the amount of reparative cells your body produces and accelerate your body's natural healing response.
What is a Vampire Breast Lift treatment like?
When you visit RejuvenationMD for your Vampire Breast Lift appointment, we'll start by drawing your blood and spinning it down in a centrifuge to separate and activate your platelets. We'll apply a numbing cream 20 to 60 minutes prior to your treatment to minimize discomfort. A treatment typically takes about 90 minutes.
We may inject dermal filler to provide some immediate volume before injecting the PRP beneath the filler where it goes to work creating new tissue and nerve endings. As the filler naturally breaks down, the new tissue your body has been generating replaces the filler.
Depending on your goals, we may also recommend combining a PDO Thread lift with your PRP Breast Lift to make the most of your non-surgical breast lift.
How long do Vampire Breast Lift results last?
Many of our patients see results from their Vampire Breast Lifts for up to two years, but longevity of your results can depend on whether you combine the PRP with PDO threads.
What can't the Vampire Breast Lift treat?
The Vampire Breast Lift isn't surgery, so it can't give you results as dramatic as a surgical breast lift. Examples of concerns the PRP breast lift can't address include:
Completely lift saggy breasts
Reshape your breasts
Reduce excess skin
Dramatically augment the appearance of your breasts or increase cup size
When will I see the results of my Vampire Breast Lift?
If we're only injecting platelet-rich plasma during your treatment, it may take eight to 12 weeks to see results because your platelets take time to get absorbed by your system and start making new tissue, blood vessels, and nerve endings.
You'll notice your breasts gradually becoming firmer and smoother as the PRP works its magic.
If you decide to add dermal filler to your Vampire Breast Lift treatment, you'll see results immediately.
If you combine your PRP breast lift with PDO threads here at RejuvenationMD, you'll see an immediate lift, with gradual improvements over the next three months as your body builds new collagen and begins to dissolve the threads. During that time, your PRP is also working to restructure your tissue, improve sensitivity, and increase the size of your breasts.
Does the Vampire Breast Lift actually increase breast size?
The Vampire Breast Lift safely adds lift and creates the appearance of increased breast size without the need for surgery. It's important to have realistic expectations, though, so it can't add volume and lift as much as a surgical procedure could.
What can the Vampire Breast Lift be combined with?
To add immediate lift and max out your results, our physicians may recommend combining dermal fillers and/or PDO Threads with your PRP treatment.
Since you're not surgically lifting your breasts with this treatment, taking as much action as possible to lift and augment your breasts can be necessary to reach your goals.
Does a Vampire Breast Lift hurt?
Any discomfort during blood sampling and injections is usually mild. Our patients typically share that they feel comfortable during the treatment. This is in part thanks to the topical numbing cream we apply ahead of the treatment.
We may also inject lidocaine if we're combining PDO Threads with your PRP breast lift. Upon your request, we also offer Pro-Nox™ if you're worried about pain.
Is there any downtime needed after a Vampire Breast Lift?
Since the Vampire Breast Lift is non-invasive, there's no need to prepare for much of a recovery period, unlike the surgical breast lift that 's followed by up to two weeks of recovery time. You'll be able to get back to your normal activities quickly without downtime. We do suggest, however, wearing an extra bra for additional support while your breasts heal, especially when exercising.
How do I prepare for a Vampire Breast Lift?
Before your PRP breast lift at RejuvenationMD, you'll visit our office for a consultation with one of our PRP specialists to discuss your goals and health history. At this appointment, we'll take a look at your breasts and determine if you can achieve the look you're hoping for with a Vampire Breast Lift.
We ask that you stop taking medications such as nonsteroidal anti-inflammatory drugs (NSAIDs) like ibuprofen or aspirin for the week leading up to your non-surgical breast lift. We highly suggest coming in comfortable clothes and no jewelry the day of your treatment.
What are the possible side effects of a Vampire Breast Lift?
Side effects from a PRP breast lift are minimal but can include bruising, swelling, and tenderness. These should only last about a week and will gradually fade. Serious complications are rare.
If you don't visit an experienced PRP specialist for your Vampire Breast Lift, there's a risk of blood-borne disease transmission including HIV. Our experts here at RejuvenationMD always ensure they are following protocol according to the FDA-approved, sterile process for obtaining, concentrating, and injecting the PRP.
If filler is unintentionally injected into a blood vessel during the procedure, it can block blood flow. A mistake like this only happens in the hands of an inexperienced injector.
Am I a candidate for Vampire Breast Lift?
If you want firmer, perkier breasts but aren't ready for a surgical breast lift, the Vampire Breast Lift may be able to give you the results you're wanting. This treatment is safe for all skin tones and types. Your breasts may have started to sag after having children and breastfeeding or even just from the natural aging process.
In general, good candidates for the Vampire Breast Lift:
Prefer to avoid surgery and the long recovery time followed by it
Want to lift and subtly increase the size of their breasts
We don't recommend getting a Vampire Breast Lift if you're:
At high risk of breast cancer or have had breast cancer
Currently breastfeeding or pregnant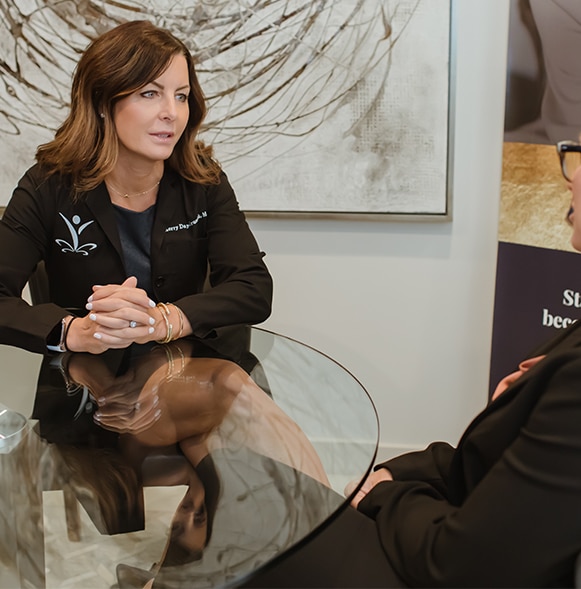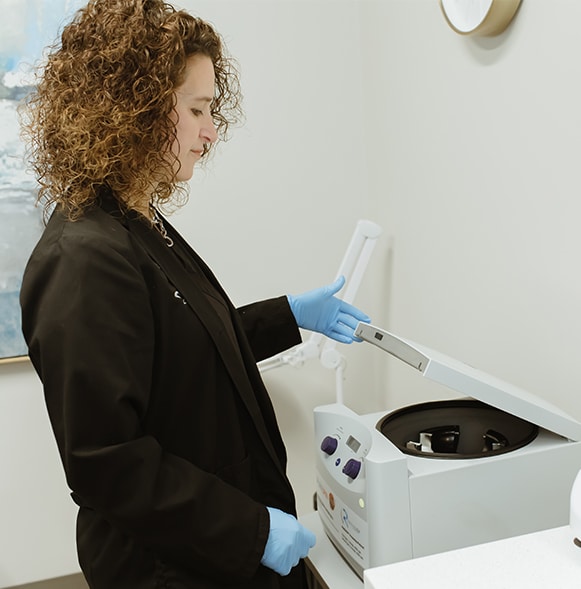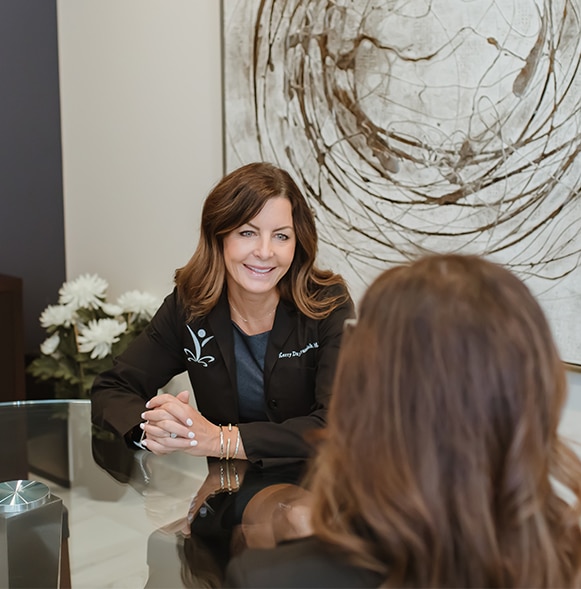 "I flew in from New York to get the Vampire Breast Lift from RejuvenationMD. I only wanted to be treated by the best in the industry and they are the best."