Safely eliminate stubborn fat without surgery or downtime.
CoolSculpting Elite is safe, FDA-approved, and scientifically proven to eliminate fat in nine areas of the body without general anesthesia, incisions, pain, or compression garments. The CoolSculpting Elite's dual applicators target wider treatment areas to eliminate twice the amount of fat in the same amount of time.
Based on the number of treatments completed, RejuvenationMD is the #1 CoolSculpting provider in Western Washington. With two experienced CoolSculpting specialists as well as direct supervision from on-site physicians, we perform thousands of treatments each year.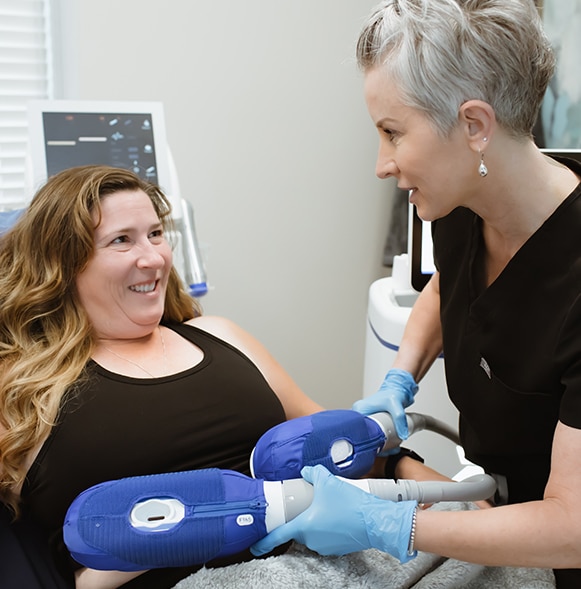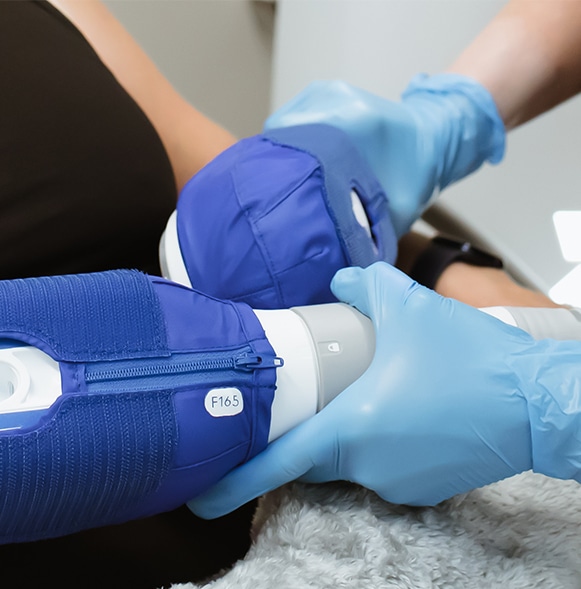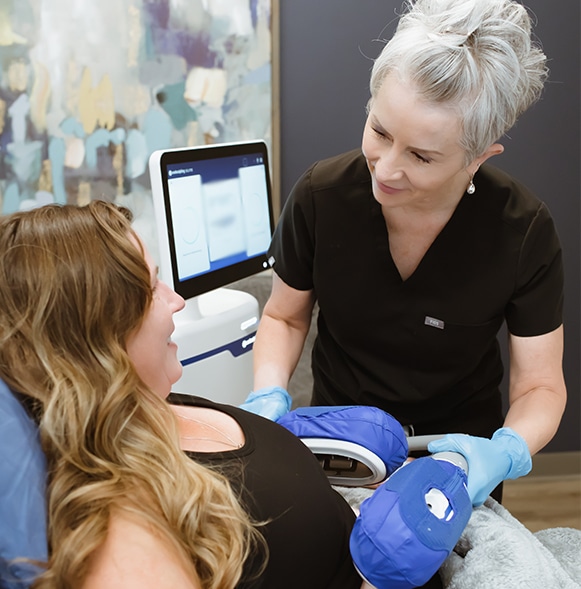 "I saw Dr. Tsitsis for a CoolSculpting session for fat reduction. Her clinic is very clean, professional, and so relaxing. You basically sit on a soft, padded recliner for an hour while the machine freezes away fat. It's painless during the procedure. I read a book while it was happening. I've only had mild soreness/numbness since then. Looking forward to seeing my abs again 🙂 Definitely see Dr. Tsitsis for this. Her customer service and staff are top notch."