Immediately enhance your appearance without the hassle of downtime.
At RejuvenationMD® Aesthetic Skin Treatment & Wellness Center, all injectables are performed by our highly-trained providers. Dermal fillers improve the appearance of moderate to severe facial wrinkles and folds by adding volume and fullness to your skin for an immediate and youthful effect.
What can dermal fillers treat?
Fillers are designed to minimize the appearance of lines, wrinkles and folds by replenishing volume. Different types of fillers are best for treating different areas. Our complete menu of fillers can solve any facial challenge, whether it's to minimize aging changes or sculpt the contour of your cheeks or jawline.
Your RejuvenationMD aesthetic injector will recommend the best type of filler for you based on your goals.
Which dermal fillers are available at RejuvenationMD med spa?
We offer a variety of dermal fillers at RejuvenationMD to help soften moderate to severe facial wrinkles by adding volume and fullness for an immediate result that can make you look years younger.
At RejuvenationMD® Aesthetic Skin Treatment & Wellness Center, all injectables are performed by our highly-trained providers. We use JUVÉDERM®, Belotero®, Radiesse®, Restylane® Kysse, and Sculptra® to offer the best solutions for every concern.
How does it work?
Some fillers use hyaluronic acid, a substance that is naturally found in our skin, but one that lessens as we age, causing a decrease in our skin's volume and hydration. Others contain a synthetic material called calcium hydroxyapatite that stimulates collagen formation, contributing to improved viscosity and elasticity. Still others use Poly-L Lactic acid (PLLA), a safe, biocompatible, bio-stimulatory regenerative agent that corrects volume loss by stimulating collagen growth. At your complimentary consultation, your physician will recommend the appropriate approach for you.
How long do filler results last?
Depending on the brand and the type of filler and where it's injected, the results of your treatment may last anywhere from 6 to 24 months. Filler to the lips tends to fade faster.
The average longevity of each of the fillers we offer is approximately:
JUVÉDERM®: 9-18 months
Restylane® Kysse: 6 months to 1 year
Belotero®: up to 1 year
RADIESSE®: 1 year
Sculptra®: 2-5 years
When will I see the results of my filler treatment?
Most dermal fillers, especially those that are hyaluronic acid-based, should give you visible results within a few days after your injections, with final results shining through after one to two weeks. When you see final results of your filler treatment depends on the type of filler, where you have it injected, how deep it's injected, and how much of the product is injected.
We may recommend multiple sessions for fillers such as Sculptra® to get the results you're wanting, but you should see a fair amount of added volume and overall improvement after each individual session.
Are fillers worth it?
92% of real patients on RealSelf found their injectable filler treatments to be "worth it." Patients share that filler has helped tackle their concerns in a number of ways, including:
Giving them an overall younger-looking face
Fixing asymmetries
Smoothing out fine lines and wrinkles
Making plump cheeks appear slimmer
What can't be treated with fillers?
We avoid using thicker filler products like Sculptra® or RADIESSE® on delicate areas with thin skin such as the eyes to avoid the risk of lumps forming.
What are the possible side effects of fillers?
Any dermal filler on the market has some possible complications that may occur. Though most are rare, possible side effects of the injections include:
Swelling and/or bruising
Tenderness
Lumps or bumps
Discoloration
Itching
Redness
Pain
Am I a candidate for fillers?
Anyone looking to add volume, smooth out wrinkles, or improve contour can be a great candidate for dermal fillers. When you meet with us to discuss your goals and concerns, your RejuvenationMD injector will assess your face and skin and recommend the right injection plan for getting you where you want to be.
Do filler injections hurt?
Most patients find that any sensation during their injections is very tolerable with minor discomfort. To keep you comfortable, we can ice and numb the area. We also use special techniques to minimize any discomfort and/or bruising because we want you to feel as comfortable as possible when you're in our hands at RejuvenationMD.
What is a filler treatment like?
When you visit RejuvenationMD for your fillers treatment, your injector will first clean and may numb the areas you're having injected with a topical anesthetic. We'll then use a fine needle to inject the treatment very precisely based on your goals.
Treatments can take anywhere from 30 to 60 minutes depending on the treatment area and your treatment plan.
You'll be asked to come to your injectable treatment with a completely bare face, washed and free of any makeup. Immediately after your injections, you should be able to walk out our doors and continue your day as normal.
How do I prepare for a filler treatment?
When you schedule your injection appointment with us at RejuvenationMD, we'll ask your medical history and make sure you are not taking any medications that may interfere with the specific product we'll be using.
If you have an underlying skin infection or cold sore, we'll likely ask to reschedule until it's healed.
For the week leading up to your filler appointment, you should avoid the following:
Retinols/retinoids
Blood-thinning medications
Certain herbal supplements
Other precautions to take before your filler treatment include:
Minimize sun exposure
Avoid drinking alcohol
Don't take any painkillers before your appointment
Certain filler treatments like Sculptra® have more specific pre-treatment instructions, which you can find here.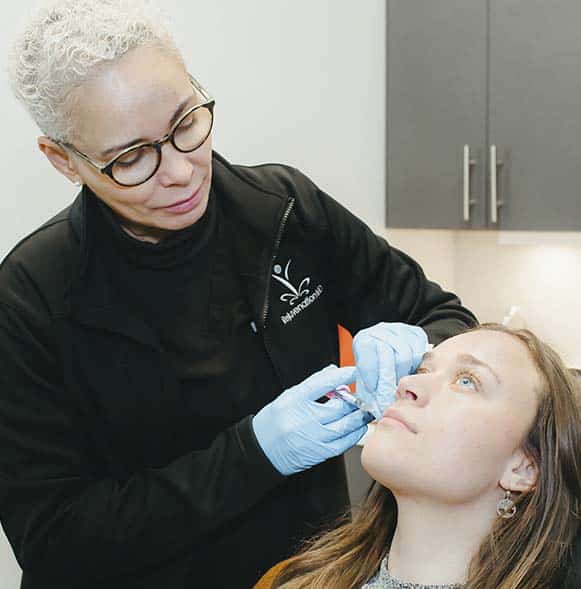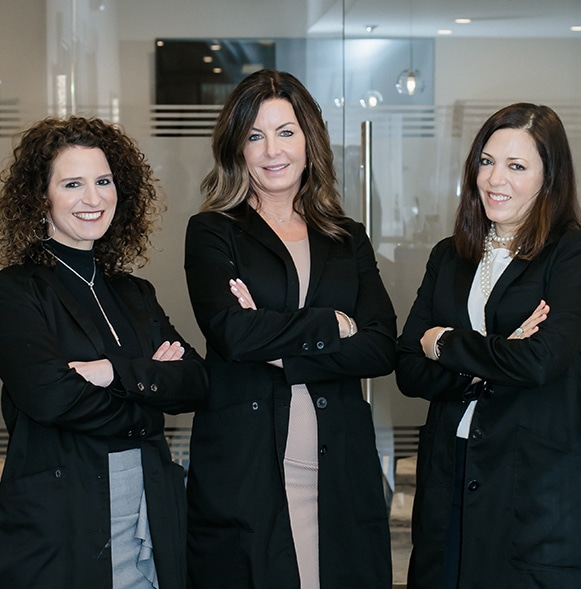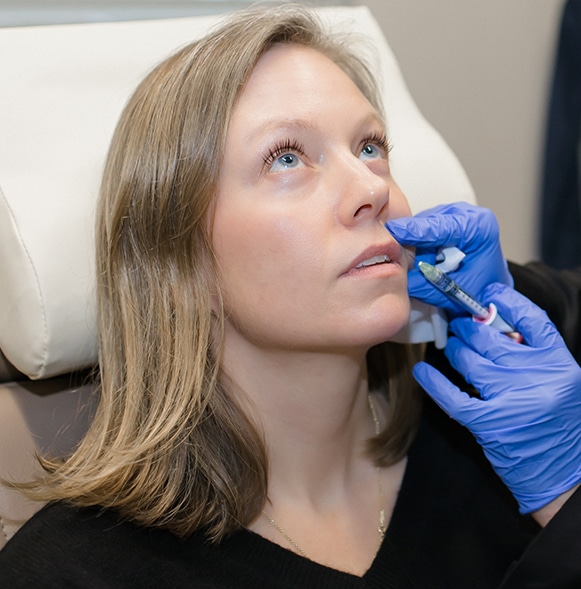 "You are a miracle worker. I looked at my picture from 10 years ago and now I look like that, so natural. I wouldn't have believed injecting my cheeks would have done this. You are an artist."