You don't have to live with incontinence, painful sex or labial laxity.
FDA-cleared diVa Vaginal Laser Therapy is a three to five-minute treatment that addresses a wide number of intimate challenges such as stress urinary incontinence, painful sex and more. diVaTyte compliments diVa by tightening the outer labia without surgery so the appearance of the vagina is like a woman's younger self
You don't have to live with incontinence, painful sex and or loose labia. diVa is a non-surgical solution for restoring your sexual well-being.
FDA-cleared diVa Laser Vaginal Therapy is a three to five-minute treatment that addresses a wide number of intimate challenges such as stress urinary incontinence, painful sex and more. diVaTyte compliments diVa by tightening the outer labia without surgery.
Why should you visit RejuvenationMD for diVa™ Vaginal Laser Therapy?
FDA-cleared diVa™ Vaginal Laser Therapy by Sciton is a quick treatment that addresses a wide number of intimate challenges like stress urinary incontinence and painful sex.
diVaTyte™ is an excellent treatment to pair with diVa, tightening the outer labia without surgery and rejuvenating the appearance of your vagina.
Dr. Tianna Tsitsis and the team at RejuvenationMD® were the first to bring diVa to the state of Washington and we are now the top providers of the treatment in the five surrounding states.
What can be treated with diVa and diVaTyte?
diVa treats stress urinary incontinence, tightens vaginal tissue, improves elasticity, and treats dryness often caused by menopause. Many patients share that it helps with sexual wellness and lubrication.
Like similar treatments used for vaginal rejuvenation, diVa has not yet been FDA-approved for this purpose, but it has been approved by the FDA as safe to use around vaginal tissues.
In general, diVa is known to improve:
Painful sex
Painful penetration
Vaginal dryness
Vaginal burning or itching
Urinary leakage (stress incontinence)
Elasticity
While diVa mostly targets the inside of the vagina, its companion vaginal therapy treatment diVaTyte tightens the outer labia and improves laxity.
In general, diVa is known to improve:
Function and appearance of vulvar skin
Laxity of the outer labia
How do diVa and diVaTyte work?
diVa uses hybrid fractional laser (HFL) technology with lasers of two different wavelengths (diode and erbium) to resurface the vaginal wall and replace damaged tissue with new, healthy tissue.
The diode laser resurfaces the superficial layers to smooth vaginal tissue and enhance lubrication.
The erbium laser targets the deeper layers of tissue, stimulating collagen production to tighten and treat urinary incontinence, while improving elasticity over time.
Combining diVa with its complementary technology, diVaTyte, targets both internal and external vaginal tissues in one procedure, improving all of your feminine concerns in one non-surgical procedure.
diVaTyte is a non-ablative treatment that uses the same technology as SkinTyte, which is typically used on the face, neck, and abdomen.
Using comfortable cooling, diVaTyte protects the top layer of skin while using infrared light energy to heat underlying layers of skin. Targeting these deeper layers lets it stimulate collagen and elastin production, producing new, younger-looking tissue.
How long do diVa and diVaTyte results last?
After your initial series of three treatments spaced a month apart, we recommend returning to for treatments every year to maintain your results.
How much does diVa vaginal laser therapy cost?
At all three of our RejuvenationMD medical spa locations in Bothell, Burlington, and Bellingham, we offer diVa for $3,000 for a series of 3 treatments, and we usually recommend three sessions for best results.
The cost of your diVa and diVaTyte treatment will depend on the extent of your concerns and the amount of sessions you need in your treatment plan. When you consult with us for your diVa treatment, we'll develop a treatment plan tailored for you.
All new patients at RejuvenationMD receive a $200 credit toward any treatment, which can be used toward diVa or diVaTyte.
When will I see the results of my diVa and diVaTyte treatments?
After diVa and diVaTyte treatments, our patients report having better sex, feeling more confident about the appearance of their vagina, and living life comfortably without the inconvenience of urinary incontinence.
Vaginal laxity can take several weeks to improve as your body naturally responds to the treatment by healing itself. Many women immediately see noticeable results such as increased lubrication from diVa after just one session.
It can take up to four months after your last diVaTyte session to see the treatment's full skin tightening and collagen production effects.
What are diVa and diVaTyte treatments like?
diVa's design allows for comfortable and generally quick & easy treatments. The treatment takes about 3-5 minutes to complete.
If you combine your diVa laser therapy session with diVaTyte (which we recommend), the diVaTyte will only take an additional 10 to 20 minutes to complete.
Using light energy, the diVaTyte emits a sequence of rapid, gentle pulses. This series of pulses is repeated multiple times over the area for best results.
To get the full benefits of diVa and diVaTyte, we recommend three sessions spaced a month apart followed by yearly maintenance treatments.
How is diVa different from other lasers used for vaginal rejuvenation?
There are many lasers on the market used to restore the appearance and function of your vagina, but diVa stands out because it's highly customizable, takes less than 10 minutes to complete, and is more hygienic than the alternatives.
It's also a more comfortable treatment overall because it doesn't require a laser specialist to repeatedly move the device in and out of your feminine area.
Do diVa and diVaTyte treatments hurt?
Most of our patients report little to no pain from diVa and/or diVaTyte treatments. You may feel some discomfort at the beginning of your treatment, such as pressure against the vaginal wall and sensitivity near the outside of your vagina.
Can diVa and diVaTyte be combined with other treatments?
Aside from combining diVa and diVaTyte with each other for excellent results, you can also combine them with the O-Shot to take your results to the next level. The O-Shot improves urinary incontinence and restores feeling around the vagina. Adding the O-Shot to your diVa vaginal therapy session doesn't cause you any added discomfort or downtime. We'll have you return to our office for a series of three diVa sessions, each about a month later, while the O-Shot's initial results can last up to a year before you need a maintenance treatment.
What are the possible side effects of diVa and diVaTyte treatments?
Most patients experience minimal to no discharge, spotting, or discomfort, but don't be alarmed if you notice any of this after your treatment. This is part of your body's natural healing response and may last up to three days.
It's also possible to have some cramping for up to 72 hours following your diVa and/or diVaTyte treatment.
As with any procedure involving the lady bits, vaginal infection is possible with diVa, but it's not a common complication according to doctors on RealSelf.
Am I a candidate for diVa and diVaTyte treatments?
In general, anyone who wants to improve their sexual wellbeing, reduce painful sex and vaginal dryness, improve orgasms, and treat urinary incontinence is a fabulous candidate for diVa and diVaTyte. Thanks to their customizable settings and multiple lasers, each treatment is customized to your body and is safe for all skin colors.
Great candidates for diVa and diVaTyte are:
Women who have had children
Women experiencing menopause
Women impacted by the natural aging process
Is there any downtime needed after diVa and diVaTyte treatments?
Both the diVa and diVaTyte are what we call "lunch break" procedures here at RejuvenationMD, even when combined into one appointment. You'll be in and out and back to work or home immediately after your treatment.
diVa: Most of our diVa patients here at RejuvenationMD are able to get back to their normal routines immediately after the procedure because it's done here at our office with no anesthesia. You can safely get back into intimate activities 48 hours after your treatment.
diVaTyte: Most women are able to resume normal activities (including sex) or return to work shortly after their diVaTyte treatment. You may notice some mild redness or slight swelling, but this typically fades over a few hours.
For post-care instructions go to "Patient Info" and click on diVa & diVaTyte.
To book your diVa and diVaTyte appointments
Schedule an in-person or virtual consultation with one of our experienced providers to discuss your goals.
With three medical spa locations in Burlington, Bellingham, and Bothell, Washington, we're here to make Western Washington even more beautiful!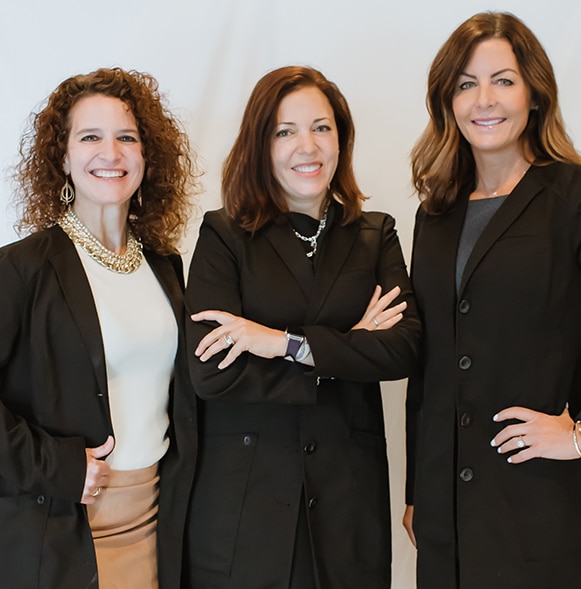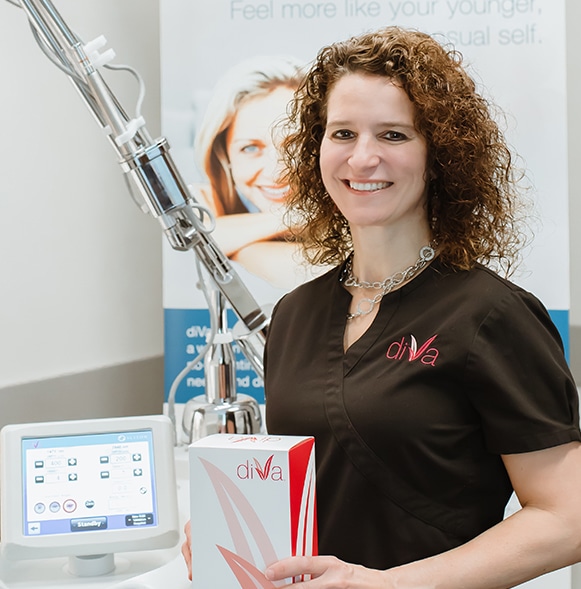 "When I discussed the issues I was having with my OBGYN, she told me she thought my inability to feel anything in my vagina was due to the fact that I was "over-sexed". She basically said I was 50 and it was time to hang up my sex life. When I sought help from Dr. T she was very, very caring and compassionate and told me there was no reason I had to hang up my sex life. Everyone at RejuvenationMD is compassionate and caring. There's nothing to be nervous about!"
"diVa & O-shot should be a birthright for all women. When I turn over on my side or lie on my back…nothing "flops" over or hangs to each side…those lips just stay where they are supposed to stay. I am just so damn grateful. On day 3 of the O-shot, I suddenly had feelings everywhere around my vulva and vagina. I actually went a night without having to get up and pee in the middle of the night. I feel that I am coming back to life."