Reverse sun damage and get radiant, glowing skin.
With age and sun exposure comes sun damage, fine lines, red and brown spots, and poor tone or texture. With the Halo® Hybrid Fractional Laser treatment, we can precisely tailor treatments according to your concerns thanks to its highly customizable settings, delivering great results with minimal downtime.
Over time, your skin can lose its youthful glow due to sun exposure and your body's natural aging process.
As a result, your body may develop sunspots, fine lines and lose that natural healthy glow. Yesterday's lasers couldn't effectively remove this damage because the treatment was either too shallow or too deep. Now with Halo Laser Treatment we can precisely tailor a treatment to address your concerns, delivering great results with minimal downtime.
Our providers ensure maximum results by providing EXO|E, a pre & post care skin revitalizing complex, that prepares your skin for the procedure and hastens the healing process post procedure, improving the over all results of your Halo laser treatment. We call this process the Halo Pro Plus.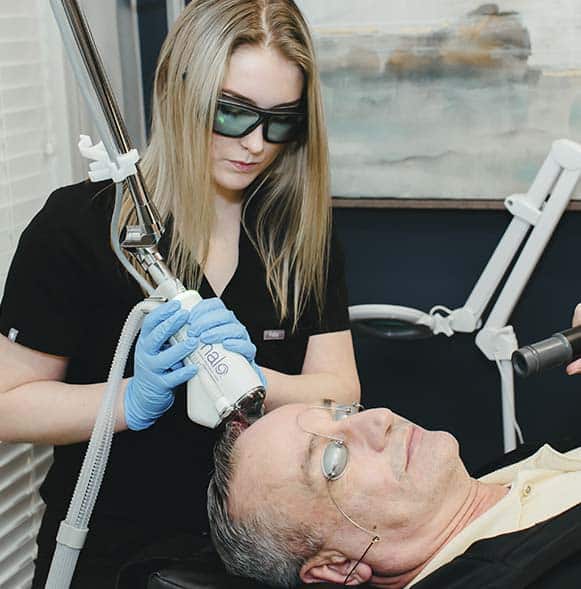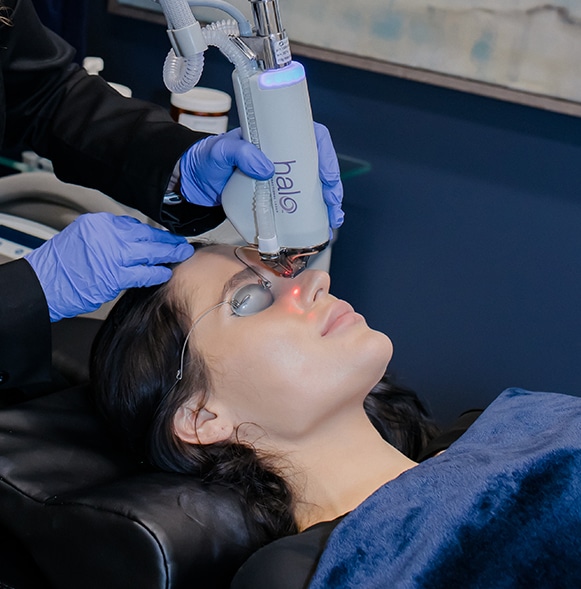 "After two weeks of having the Halo treatment, the pores around my mouth and chin area were much, much smaller. The rest of my skin was smoother, fine lines and small sun spots were gone. First treatment was 6 months ago, just had my second treatment as it's recommended to have the Halo every 6 months."