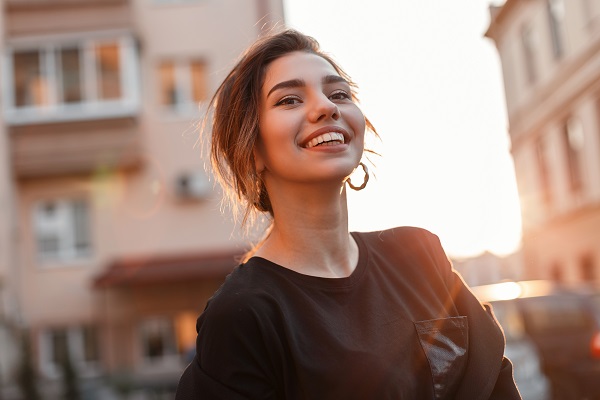 BOTOX® Cosmetic is a neuromodulator that works by blocking the signals between muscles and nerves in the treatment area, allowing underlying structure to soften and overlying skin to smooth.
BOTOX® Cosmetic can be used to treat:
Forehead wrinkles and creases
Frown lines (in between the eyebrows)
Crow's feet (around the eyes)
Bunny lines (around the nose)
Marionette lines (between the lips and the chin)
Masseter muscles that hold tension and cause jaw pain
BOTOX can also be used to soften and slim the jawline, address pebbly chin, neckless lines, tighten jowls and more.
Everybody is different; what works for some may not work for others so the best way to learn whether BOTOX is right for you is through a one-on-one consultation with one of our expert physician injectors. During your consultation, we'll listen to your concerns, talk about your goals and tailor a plan designed to achieve results that will help you feel and look your best.
How Does BOTOX® Cosmetic Work?
BOTOX works by preventing the release of the chemical acetylcholine which is a neurotransmitter that sticks to muscle cell receptors, causing muscles to shorten and/or contract. BOTOX was approved for cosmetic use in 2002. Since then, millions of men and women have been safely treated, in fact it is one of the most popular aesthetic treatments in the United States!
Treatment takes about 30 minutes and then you can resume your normal activities. It takes 24-72 hours to take effect, for some it can take up to two weeks to see the full effects of the treatment. For most people BOTOX injections are quite painless, some of the most common side effects are redness and slight irritation at the injection site, but this resolves quickly. OTC medications can be used after treatment if needed to assist with any discomfort.
Why Choose Us?
RejuvenationMD is a Diamond Level BOTOX® Cosmetic facility, selected as a Top 500 Provider by Allergan, maker of BOTOX Cosmetic. In fact, RejuvenationMD ranks in the top 1% of BOTOX providers in the United States! Choosing the right injector for your BOTOX treatment plays a role in both its safety and efficacy and our physicians are dedicated to providing the absolute best care, attention, and expertise.
If you are considering BOTOX® Cosmetic treatment in Washington, call our Burlington office at 360-982-2620 or our Bellingham office at 360-685-8408 to schedule a complimentary medical assessment with one of our experienced doctors today.