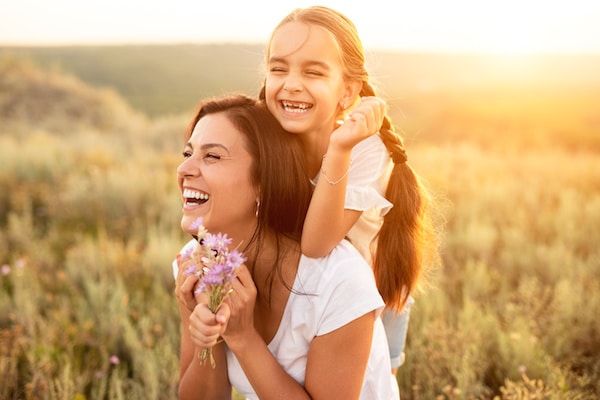 Motherhood is always a labor of love, but as we approach Mother's Day in the shadow of COVID-19 lockdowns, many mothers are working harder than ever. In addition to being loving, nurturing caregivers, today's mothers are now home-school teachers, delivery drivers for elderly loved ones, work-from-home professionals, and virtual emotional support systems to friends, family, neighbors, and co-workers.
Now, more than ever, it is important to set time aside to practice self-care and stress-management. For some, self-care during a crisis may seem frivolous or even self-indulgent. However, self-care is a proactive step you can take to tend to your mental, emotional, and physical health. As we face this public health emergency, nothing could be more important.
Even when confined at home, we still want to keep our skin looking and feeling its best.  RejuvenationMD® – Aesthetic Skin Treatment & Wellness Center offers a variety of products and treatments you can use at home to look refreshed and feel confident for Mother's Day (or even just your next video conference).
Plump and Tighten
During this challenging time, many of us can't get our Botox® Cosmetic, dermal filler or laser treatments done. Fortunately, RejuvenationMD® – Aesthetic Skin Treatment & Wellness Center carries a full suite of advanced products to enhance, maintain, and prolong the results of prior treatments and procedures. Specifically, we offer a comprehensive RejuvenationMD beauty package that contains our:
Appearance Enhancement Kit to topically relax muscles and tighten skin.
Eyelash Serum to thicken and lengthen lashes.
Lip Rejuvenation to plump, moisturize, and protect your lips from the sun.
Neck Firming Cream to help tighten and nourish the thin skin in this area.
Additionally, a variety of ZO® Skin Health and Epionce® products are available to compliment your RejuvenationMD line. 
  At-Home Facials
Since we cannot get in for our regularly scheduled appointments, consider treating yourself to an easy and revitalizing facial treatment at home. After cleansing and exfoliating your skin, simply apply one or more of the following products:
Epionce Enriched Firming Mask for extra hydration and firmer-looking skin.
RejuvenationMD Biocellulose Mask to hydrate your skin and help it look healthy and radiant.
ZO Firming Serum to improve your skin's elasticity and firmness.
Hydration Station
Dryness ages our skin tremendously. We have gathered the most effective moisturizing products from all of our skincare lines to combat skin dehydration. These include:
Epionce Medical Barrier Cream to significantly help with chapped skin.
RejuvenationMD Hyaluronic acid serum to replace lost volume.
ZO Growth factor serum to moisturize and rebuild your skin barrier.
All of the products above can be purchased from RejuvenationMD® – Aesthetic Skin Treatment & Wellness Center over the phone and delivered via mail or curbside pick-up.
Contact Us Today
You deserve to look and feel your best, especially during this trying time. Whether you are a mother yourself or just looking for something special for the hard-working woman in your life, contact RejuvenationMD® – Aesthetic Skin Treatment & Wellness Center today. Call our Bellingham office at 360-685-8408 or our Burlington office at 360-982-2620 to learn more.