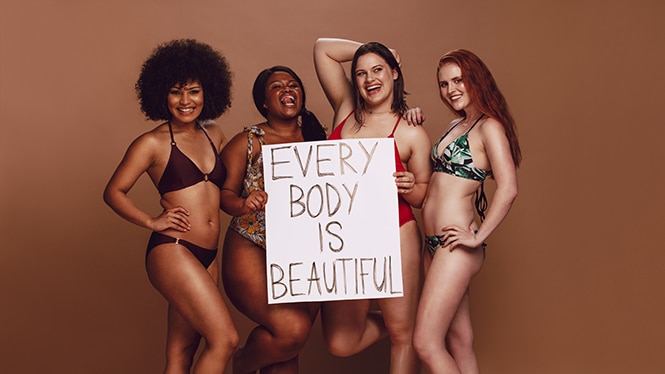 In 1994, Misty Thomas decided to have breast augmentation with saline breast implants for a perkier, more voluminous bust, going from a B cup to a C. At the time, Misty owned her own successful private skincare business, but by 2010 her life began to change when she started experiencing a multitude of autoimmune symptoms. 
At first, her symptoms were subtle, starting with brain fog, joint pain, and fatigue. Thinking she was just getting older and these were normal life changes, Misty fought to maintain her quality of life, but her condition worsened, making it so she couldn't get out of bed. She had to close her business and was seriously concerned about the long-term impact this mystery illness would have on her lifespan. Misty tried holistic medicine and received several diagnoses, including chronic fatigue, adrenal fatigue, and fibromyalgia. Then someone mentioned, they had been reading several articles about the possibility of breast implants causing the host of painful symptoms, and a light bulb clicked. 
The Discovery of Breast Implant Illness 
Misty spoke with her physician about it but there were no definitive answers.   At the time, Misty didn't want her breast implants removed because she was happy with the aesthetic results, so she dove into research about breast implants, and quickly found that women concerned about breast implant illness is more common than many people realize. More than that, she had nearly every symptom associated with the condition, according to BreastImplantIllness.com, a resource website dedicated to sharing the latest information.  
Symptoms of breast implant illness can include: 
Fatigue
Cognitive dysfunction
Joint pain
Hair loss 
Body dryness
Muscle aches
New allergies
Recurrent infection
Digestive and gastrointestinal problems
Rashes
Thyroid and adrenal issues 
Misty was shocked at what she was learning, especially because she thought she had chosen the "safer" implants – saline implants (which contain saltwater) housed inside a silicone bag. After thorough research and discussions with multiple surgeons, Misty decided to have an "En Bloc Capsulectomy," which removes the breast implants but also the tissue in the breast implant capsule to ensure any part of the silicone bag that may have broken off and lodged into the surrounding scar tissue is eliminated. 
En bloc capsulectomy is a major surgery that requires downtime and recovery. For several weeks, Misty had drainage tubes and limited mobility, but each day she felt better and better. Within a few months, she was back at work, and she focused heavily on the whole-body approach to healing, following an autoimmune nutritional diet for a year, and working with a naturopath. 
Breast Enhancement Options Without Surgery or Foreign Objects in the Body 
Cosmetic procedures have come a long way in the last few decades, and there are minimally-invasive ways to increase breast size and lift the breasts. Misty did PRP treatments for her breasts, which uses Platelet-Rich Plasma found in your blood to stimulate new collagen and tissue production. Known as the Vampire Breast Lift®, this non-surgical alternative to breast implants is a wonderful option for women. For women who've had en bloc capsulectomy or explant surgery, the Microneedling and PRP help heal the breast area where implants are removed. Some women can go from a B to a D cup with a PRP breast lift. 
Where is Misty Now? 
Misty's implants were removed on November 5, 2015. Soon after, she joined the RejuvenationMD® team and is now a valued member of the family in Bellingham and Burlington. This journey to health led Misty to embrace her body the way it is, and she likes her breasts now more than she did with the breast implants. The process also made her recognize that knowledge is key, and she's an advocate for raising awareness about the subject.  Because breast implant illness is not yet formally recognized as a medical diagnosis, there is not a diagnostic tool for breast implant illness either. 
"It's Okay to Love Yourself the Way You Are. We're in the Wellness Business—Value Your Own Unique Beauty." — Misty 
Countless women continue to go through the same struggles as Misty. There are dedicated private Facebook groups, and many other support outlets, including breastimplantillness.com.
Learn more about Misty's journey on Medical Aesthetics Uncut, a new podcast by Dr. Tianna Tsitsis. 
Contact RejuvenationMD® – Aesthetic Skin Treatment & Wellness Center Today 
If you are interested in your non-surgical breast enhancement options, contact Dr. Tsitsis in Bellingham at (360) 228-3953 or Burlington at (360) 228-3871. RejuvenationMD® – Aesthetic Skin Treatment & Wellness Center serves patients in the surrounding areas of Washington State.