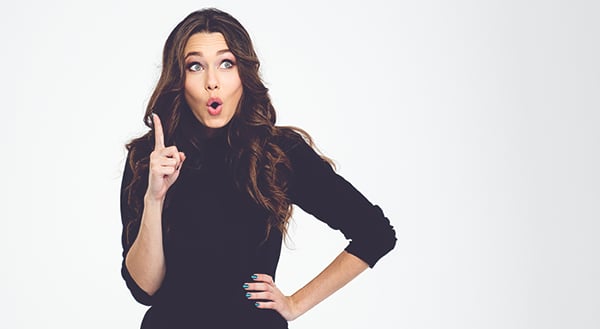 Vampires and skin rejuvenation are not two things you would likely categorize together. However, today we are about to change your thinking about the healing power of one of the most natural substances around–blood! More specifically, platelet-rich plasma (PRP), which can be extracted from drawn blood and reapplied to increase cell repair and promote cell regeneration. Doctors have applied this method to help both men and women with their skin, hair, chest, and even more intimate concerns. The Vampire® series of procedures all involve injecting PRP from your own blood to help promote rejuvenating and youthful results.  
RejuvenationMD® Aesthetic Skin Treatment and Wellness Center is proud to be the only facility in Skagit and Whatcom Counties to offer the Vampire® series of procedures—including the Vampire Facelift, Vampire Breast Lift, Vampire Facial, Priapus Shot®, O-Shot®, and Vampire Hair Re-Growth.
Vampire Facelift
At the Academy Awards, celebrities received complimentary Vampire Facelifts as a part of their "swag bags," and now you can join them in this luxurious treatment at a very affordable rate at our own Bellingham and Burlington office! Dr. Tsitsis combines injecting fillers and PRP to restore youth and rejuvenate your appearance. This isn't just an ordinary filler procedure. Considering the whole face, fillers will be injected to restore volume, while the PRP will help with cellular growth and healing.
Vampire Breast Lift
You might be surprised to see that PRP can also be effectively used to help lift and sculpt the breasts. In fact, with the Vampire Breast Lift, it can do even more than that. When injected, the PRP also acts to improve the skin quality, color, texture and sensitivity. The Vampire Breast Lift is a great option for women seeking a natural, non-surgical way to rejuvenate their breasts.
Vampire Facial
Perhaps you have seen the infamous Instagram photo of Kim Kardashian after having received her Vampire Facial and were curious what was happening. Combining PRP with microneedling is an effective way to bring facial results to the next level. The microneedling helps promote collagen production to repair skin damage, while the PRP assists with this healing process.
Priapus Shot
Amazingly enough, using PRP can help men improve a number of sexual concerns with the Priapus Shot. Once PRP is injected into the penis, the growth and healing factors in the blood helps increase in new blood vessel formation and improved circulation within the penis, which has a number of exciting benefits. After receiving the Priapus Shot, men have reported stronger erections, increased sensation, enhanced sexual stamina, enhanced performance, changes with girth and length, and improvements with urinary incontinence.
O-Shot
PRP can also help women enjoy sex once again with the O-Shot. After injecting a woman's own PRP into her vagina, labia and clitoris, the blood works to restore and rejuvenate the entire area. The benefits from the O-Shot are pretty extraordinary. Women have reported greater arousal from clitoral stimulation, smoother vulvar skin, a tighter vaginal opening, more frequent and stronger orgasms, increased libido, increased lubrication, less discomfort with intercourse, and even decreased urinary incontinence.
Vampire Hair Re-Growth
Hair loss getting you down? PRP healing and rejuvenating factors have helped many regrow hair with the Vampire Hair Re-Growth procedure.  Designed for both men and women, PRP is injected into the area of hair thinning. This most often is on the scalp of the head, but some people have used it for more delicate areas like the eyebrows or beard. Then you just have to wait for your hair to regrow over the next several months.
Begin Your Vampire Journey Today In Bellingham and Burlington
PRP in our own blood has so much potential to help out our everyday concerns. If you are interested in any of the Vampire Series Procedures, please schedule your initial consultation today.