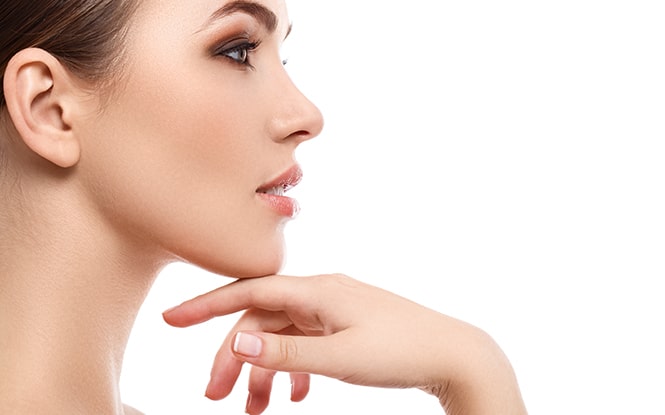 RejuvenationMD® is proud to announce we've added three new cosmetic procedure and treatment options extensive list of services offered at our Burlington and Bellingham offices—Microdermabrasion, LED light therapy, and Microcurrent Facial.

In addition to being fabulous standalone options, these three new treatments are an integral component to our Skin Vitality Program which we recently launched in January 2019. The Skin Vitality Program is a monthly membership service that is customized to suit your skin's needs. By assessing the state of your skin, your medical history, and the goals you have for your complexion, Our team of experts will design a treatment program that will best deliver your desired results.
Your skin is your largest organ and should be a priority when it comes to taking care of your overall health. Our Skin Vitality Program includes a wide variety of treatments including these new additions:
Microdermabrasion: This non-surgical procedure uses an instrument with small diamond crystals to smoothen your skin to restore a healthy, glowing complexion. Microdermabrasion offers fast results with no downtime and addresses stretch marks, fine lines and wrinkles, large pores, acne, scarring, and hyperpigmentation. Treatment takes 30-90 minutes and is suggested as a recurring part of your Skin Vitality Program.
LED Light Therapy: The first of its kind, Lightwave LED therapy is an advanced system designed to improve any area of the body without the pain associated with other procedures. LED Light Therapy penetrates the skin to stimulate higher collagen production to reduce or restore damaged skin and signs of aging. This treatment works well for lines and wrinkles, scars, acne, stretch marks, and to tone and lift your appearance. LED light therapy comes with options such as red light, infrared, and invisible wavelength to address specific skin concerns.
Microcurrent Facial: This procedure uses a low-level current that is similar to your body's current to give immediate results that improve more after each session. Microcurrent facials can reduce lines and wrinkles and skin discoloration and also increase circulation, causing your body to create firmer healthier skin. Treatments are one hour and include manual exfoliation.
Your Skin Vitality Program Options
The Skin Vitality Program has three options, and each one has tiered treatment plans to choose from based on your needs and finances. "Healthy Skin" offers treatments that work to improve your health and complexion inside and out and may include facials and microdermabrasion. "Forever Young" provides a cost-effective way to keep your skin looking younger longer with laser treatments including the light energy-based Sciton® and Forever Young BBL™. "Acne Clear" does just that and includes manual extractions, chemical peels, LED light therapy, and other options for cystic acne.
Why Choose the Skin Vitality Program at RejuvenationMD®?
Triple board-certified physician Dr. Tsitsis specializes in skin aesthetics and has crafted the Skin Vitality Program to give patients of all ages a customized approach to address, improve, or reduce most skin issues. The program goes beyond cosmetic procedures, though. Your nutrition, hormones, and lifestyle can contribute to skin conditions and is an essential part of the "Whole Health Wellness Approach" we take when developing the right treatment plan for you.
If you're interested in the Skin Vitality Program or any other skin treatment, please contact RejuvenationMD® today at (360) 982-2620 or (360) 685-8408 to schedule your complimentary consultation. We serve patients in Burlington, Bellingham and the surrounding areas of Washington State.