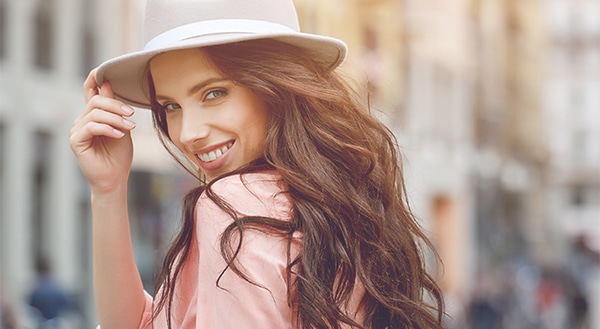 Get an early start to looking your best this Halloween with a Vampire Facial. This minimally invasive procedure can be your magic (silver) bullet to combating the telltale signs of aging without the need for surgery. By combining the power of Rejuvapen™ microneedling with platelet-rich plasma (PRP), your facials have never been more effective.

Is the Vampire Facial Safe?
Yes! The Vampire Facial is a safe and effective technique for complete rejuvenation. Since the PRP comes from your own body, there's no risk of rejection or need for allergy testing. And the best part is that this quick fix won't keep you on the sidelines this season either. This makes it an appealing alternative for those who may be sensitive to other injectables or MedSpa treatments.
What Does a Vampire Facial Treat?
The Vampire method can address a number of common facial concerns. Wrinkles and fine lines, loose skin, hyperpigmentation, enlarged pores, and sun damage can all be addressed with this novel combination. And it's even effective on those harder-to-treat issues like burns and acne scars. Although a series of treatments is often needed, results can generally last for about a year or longer, leaving your skin clearer, brighter, firmer, and tighter.
Is the Vampire Facial Painful?
Scary as it may sound, the Vampire Facial is actually a very comfortable procedure. To ensure that your experience is as pleasant as possible, a numbing cream will be applied to your face prior to treatment. Once the targeted tissues have been sufficiently numbed, you'll barely even feel the Rejuvapen gliding across your face. And there won't be any pain or discomfort after the procedure either, but you may see some redness, mild bruising, and a little residual blood. But don't worry—these effects are only temporary!
How Long Does the Vampire Facial Take?
Vampire Facials at RejuvenationMD®are quick and easy. Believe it or not, anesthetizing your face will probably take up more time than the procedure itself. While your skin is numbing, blood will be drawn from your arm and processed in order to extract and concentrate the potent healing platelets. Treatment times vary depending on the size of the area being treating, with sessions lasting anywhere from five to thirty minutes.
What Can I Expect After the Procedure?
This minimally invasive approach won't put you out of action, but it's a good idea to plan ahead anyway. You may feel like your skin is sunburned, and you won't be able to wear makeup or sunscreen for the first 24 hours. You may also see some darker marks where the skin is thinner and more sensitive, like underneath the eyes. The redness and inflammation usually fade after a couple of days and the treated skin will start to dry out and naturally slough off, giving way to noticeably refreshed and healthy skin.
The Vampire Facial at RejuvenationMD® – Aesthetic Skin Treatment & Wellness Center
Look amazing this year and beyond with a vampire facial. To learn more, please contact us today to schedule a consultationat either our Burlington or Bellingham practices. Dr. Tsitsis and her skilled team can help answer all of your questions or concerns about this or any of the cosmetic treatments we offer.