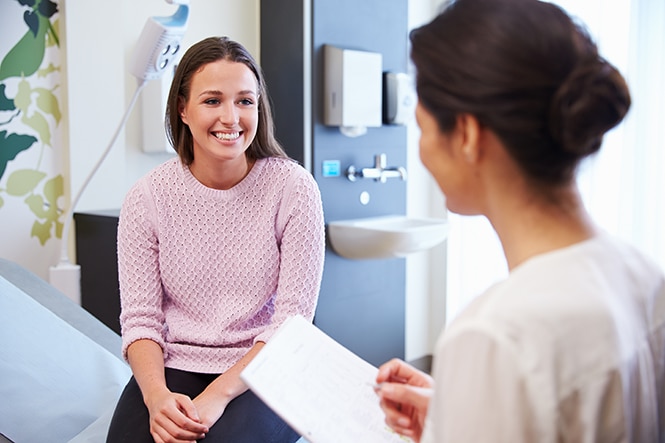 Dr. Tsitsis and our team at RejuvenationMD® – Aesthetic Skin Treatment & Wellness Center take pride in offering the latest technology and most advanced cosmetic treatments available. Our patients and online following help us stay up to date on what new therapies and patient options they'd like to see at our Bellingham and Burlington offices. Well, you asked, and we listened—BuildMyBod™ – online virtual consultation and PRO-NOX™ are now available at our practice. CoolTone™ treatments to increase muscle tone are coming soon. 
Strengthen & Tone Muscles with CoolTone™ – Coming Soon
CoolTone™ is a muscle-toning device created by the makers of CoolSculpting®. This FDA-cleared treatment is a non-invasive body contouring option that utilizes Magnetic Muscle Stimulation (MMS) to improve muscle firmness in the abdomen, buttocks, and thighs. MMS technology penetrates the layer of fat and sends a current to the muscles, causing contractions to strengthen muscle fibers. CoolTone™ is a safe and effective treatment that provides muscle definition in areas that are notoriously difficult to tone. The non-invasive procedure will be offered soon at RejuvenationMD® and can be combined with CoolSculpting® for increased results. 
Learn More About Pricing and Your Procedure with BuildMyBod™ 
BuildMyBod™ is an online resource that offers patients the opportunity to learn more about their cosmetic procedures and provides estimated pricing. RejuvenationMD® – Aesthetic Skin Treatment & Wellness Center allows you to create a wish list and save procedures you're most interested in. That list can be shared with our office before your consultation. 
Patient-Controlled Pain and Anxiety Relief with PRO-NOX™ 
PRO-NOX™ is a gas delivery system that administers a 1:1 mixture of nitrous oxide and oxygen to give patients of all ages pain relief and alleviate anxiety during your procedure or treatment session from a medical professional. This portable system allows patients to control the amount of the analgesic they inhale and takes effect within seconds. PRO-NOX™ is often utilized for laser treatments, hair restoration, tattoo removal, and other cosmetic treatments that can be considered painful or uncomfortable. Many hospitals, birthing centers, and medical spas use PRO-NOX™ because it is simple, portable, fast-acting, and the delivery system gives the patient control over their pain and anxiety relief. 
Contact Us in Bellingham or Burlington to Learn More About Your Treatment Options
Our team believes in providing state-of-the-art technology and the latest treatments and services to our patients so you can safely and effectively achieve your aesthetic goals. Contact Dr. Tsitsis and our staff in Bellingham at (360) 228-3953 or Burlington at (360) 228-3871 to learn more about our new services and schedule your virtual or in-person consultation. 
RejuvenationMD® – Aesthetic Skin Treatment & Wellness Center serves patients in the surrounding areas of Washington State.