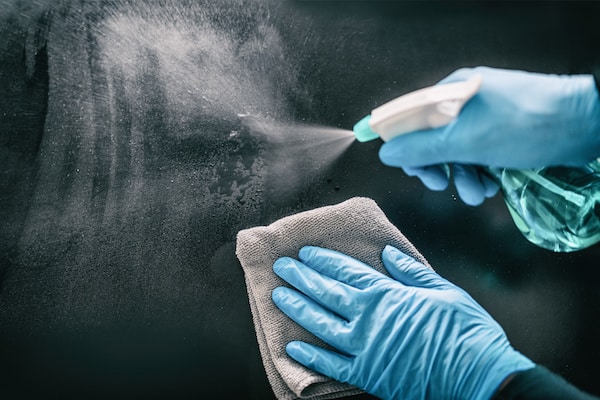 At RejuvenationMD® – Aesthetic Skin Treatment & Wellness Center, the wellbeing of our patients and staff are our top priorities. During this time, you can feel confident that we are taking every precaution possible to ensure you remain safe and healthy when visiting our offices.
In accordance with CDC and State of Washington guidelines, we are taking practical, proactive steps to create a safe environment for all our patients and staff. Please read the following information to help you prepare for your visit to our office and know what to expect once you've arrived for your procedure.

Pre-Arrival
Prior to your arrival at our office, we request that you self-screen at home. Please notify us if you exhibit any of the following symptoms:
Cough
Shortness of breath or Difficulty breathing
We also ask that you notify us in advance of your visit if you experience at least two of these symptoms:
Fever in excess of 100.4 F
Chills
Repeated shaking with chills
Headache
New loss of taste or smell
Muscle pain
Sore throat
Create your online Brilliant Distinctions coupon at home so that it is available for us…we apologize but will be unable to do this for you at checkout.
Plan to arrive at your scheduled appointment time.  If you will be early or late, please call to notify us.
Bring a face mask to wear while inside our office, but please leave guests and children at home. 
Arrival
When you arrive, you will undergo a quick screening process and your temperature will be checked with a contactless thermometer. You will notice that sneeze guards have been installed in our reception area and hand sanitizer is readily available throughout the office.  
Our staff, who will have been screened each morning, will all be wearing face masks (so you will not feel alone) and we request that you maintain at least 6 feet from all other clients. 
In order to minimize contact points, magazines, flyers, testers, and refreshments have been removed. You will be promptly roomed after completing consents.
Waiting
In an effort to reduce the number of people in our office, we have decreased the number of patient visits, and added more time between appointments. We are also taking steps to improve the air quality in each room and throughout our office. Our new HVAC ventilation protocols include:
Installation of improved filters
Increased air flow in all rooms
Procedure
In accordance with new CDC guidelines, treatment rooms will be thoroughly cleaned and disinfected between each patient. Additionally, your provider will be wearing personal protective equipment (PPE) during your visit, including:
Face mask
Face shield
Gloves
Gown
Check-Out
We have modified every step of our process to ensure your maxim safety and comfort, including our check-out protocols. Under our interim policy, your check-out will be completed before you leave your treatment room. Additionally:
Contactless payment options will be utilized…please no cash or checks.
Invoices, receipts, and after care will be emailed.
Exit may be through a different door than the entrance.
Follow-Up Appointments
To schedule a follow-up appointment, call our office once you get back to your vehicle. If we don't hear from you right away, we will contact you the day after your treatment to arrange your follow-up visit.
Contact Us Today
We are thrilled to welcome you back to our office. While some things have changed, our passion for providing exquisite results and compassionate, patient-focused care has not wavered. We want to hear from you. Please let us know if you have any questions or requests.
Call our Bellingham office at 360-228-3929 or our Burlington office at 360-228-3871 to learn more.