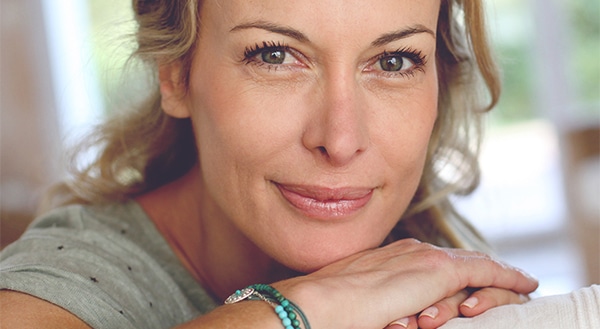 Aging is inevitable—and nowhere is this more evident than our skin. Along with genetics, sun exposure, and gravity, age takes a toll on our youthful complexion. Even simple facial expressions further our skin's aging cycle. While this may not put a smile on your face, our team of skincare experts at RejuvenationMD Aesthetic Skin Treatment & Wellness Center hope that we can. RejuvenationMD offers multiple services as well as professional skincare products to assist with aging skin and its many associated issues.

Restore Your Skin's Vitality with Hormone Replacement Treatments
As we age, our skin becomes more and more of a reflection of our internal balance. Maintaining consistent and balanced hormonal levels is important to your skin's health as it influences collagen production, elasticity, and moisture levels, as well as your skin's ability to naturally regenerate and heal itself. Thinning, wrinkling, discoloration, and dryness are all associated with a hormonal imbalance. Restore deficient levels and create balance—skin vitality from the inside out.
Hormone Replacement Treatments for skin vitality are an integral part of RejuvenationMD's new wellness program. By helping you reestablish your internal balance, we are able to restore your skin to a healthier, more youthful state.
Say Goodbye to Skin Damage with Laser Treatments
Constantly exposed, our skin is very susceptible to damage that manifest as fine lines and wrinkles, sun (dark) spots, and skin laxity. We perform industry leading Sciton® laser treatments including Forever Young BBL™ and Halo™ at our Bellingham and Burlington locations. By targeting damaged skin cells, laser treatments are specially designed to help your complexion regenerate from the outside-in. Even men and women with significant skin aging can benefit from laser treatments.
Keep Skin Looking Younger Longer with at Professional Skincare
At home skincare is a must! Medical grade skincare products by ZO® Medical and Skin Health, Epionce®, and our own RejuvenationMD® Skin Care line are the perfect complement to your in-office anti-aging treatments. With the help of Visia®, an advanced skin imaging system, we are able to identify where and how your skin is aging. Using this information, we are able help you establish a skincare routine that is tailored to meet your skin's unique needs.
Don't let your aging skin get the best of you—we can help you keep your skin at is best! Schedule your complimentary consultation at RejuvenationMD today.