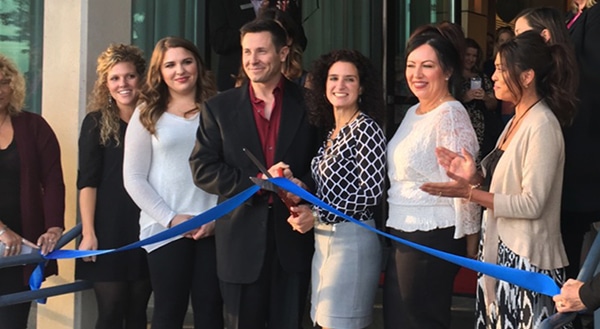 Last Thursday night, RejuvenationMD celebrated the opening of our newest location in Bellingham, Washington! With great success, we took advantage of our new event space to host both new and loyal clients alike.
Dr. Tsitsis could hardly contain her excitement as she exclaimed, "We knew we were coming since the day we started!"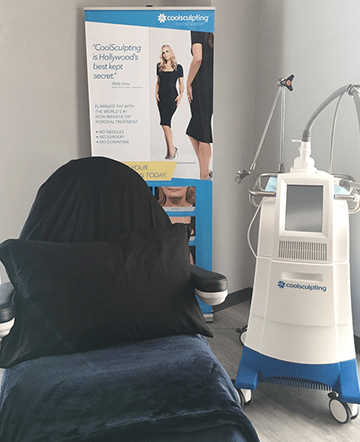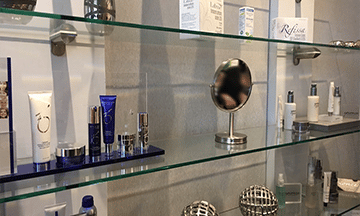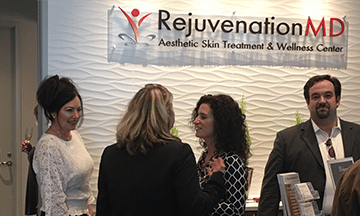 Located in the up and coming Barkley neighborhood, RejuvenationMD's Bellingham practice is conveniently situated in the newly developed Barkley Village. Following the areas intelligent urban design, we have created a modern, but inviting space. Our team welcomes the addition and looks forward to continually enhancing your experience with us. We are excited to have dedicated rooms for consultations and imaging, as well as multiple treatment rooms—including one solely dedicated to patient favorite, CoolSculpting®.
What Does Our Newest Location Mean for You?
You can expect the same great experience as our Burlington practice. We will offer patient favorites including injectables, laser treatments, chemical peels, and facials. We are particularly enthusiastic to bring CoolSculpting® to Bellingham!
Having had great success with CoolSculpting and CoolSculpting CoolMini™, we are expanding our technique with the addition of the CoolAdvantage™ applicator. CoolAdvantage allows us to target a larger area in one sitting and can cut your treatment time in half. We are proud to be the first and only practice to offer the latest in CoolSculpting technology in the North Sound.
"Come see us, we'll take care of you!"
We look forward to seeing you at our new Bellingham practice! We are conveniently located in Barkley Village right off of Barkley Boulevard and Woburn Street. In celebration of our Grand Opening we are offering unbelievable specials. Call TODAY to learn more!
---
Celebrate with us!
(360) 685-8408
2219 Rimland Drive, Suite 105
Bellingham WA 98226
---
We had so much fun! Make sure to watch our video from RejuvenationMD Bellingham's Grand Opening party!