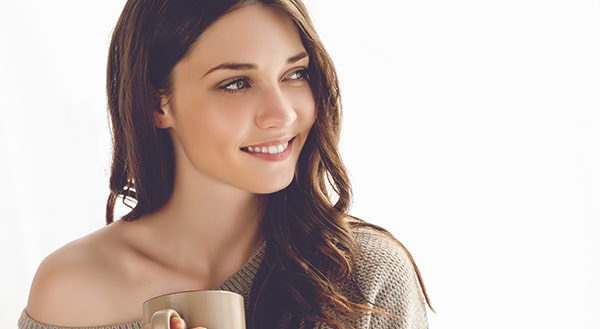 Until Sciton introduced Halo, patients have had to choose between ablative or non-ablative laser skin resurfacing. A decision that no longer needs to be made—Halo is the first and only hybrid fractional laser system that combines both dualities into a single treatment.
---
What is Ablative?
Ablative lasers are used to target surface irregularities by removing the outermost layers of damaged and dead skin. Ablative laser resurfacing addresses visible skin imperfections including sun damage, uneven pigmentation, and poor texture.
What is Non-Ablative?
Higher frequency, non-ablative lasers are able to harmlessly pass through the skin's upper layers and heat the deeper, underlying dermal tissues. Working inward out, non-ablative laser resurfacing encourages collagen growth to subtly tighten, firm, and lift the skin from within.
---
Halo's Unique Hybrid Technology
Essentially a two-in-one laser treatment, Halo delivers high and low frequencies to the same location at the same time. The best of both worlds, Halo has the unique ability to provide surface renewal while concurrently allowing for deep dermal restoration. As the non-ablative laser properties penetrate into your skin's underlying tissues (the dermis), the ablative laser simultaneously penetrates the skin's surface (the epidermis).
Providing ablative results, with non-ablative downtime, Halo can help:
Improve skin tone & texture
Lessen fine lines
Refine & reduce pore size
Increase skin reflectivity and glow
Halo Pro! Designed Just for You
Halo also offers a special modality, Halo Pro. With Halo Pro, Dr. Tsitsis and the physicians at RejuvenationMD are able to control both the level of ablation (how deeply the laser treats the skin) and fractionation (the proximity of treated skin cells).  This gives us the power to provide you with an unprecedented level of customization to best address your specific skin concerns.
RejuvenationMD is the First and Only Practice to Offer Halo Pro to the North Sound
Only RejuvenationMD® Aesthetic Skin Treatment and Wellness Center offers Halo Pro, the full face resurfacing option, to the North Sound. Discover the benefits of this remarkable, hybrid technology by scheduling your FREE consultation with us today.