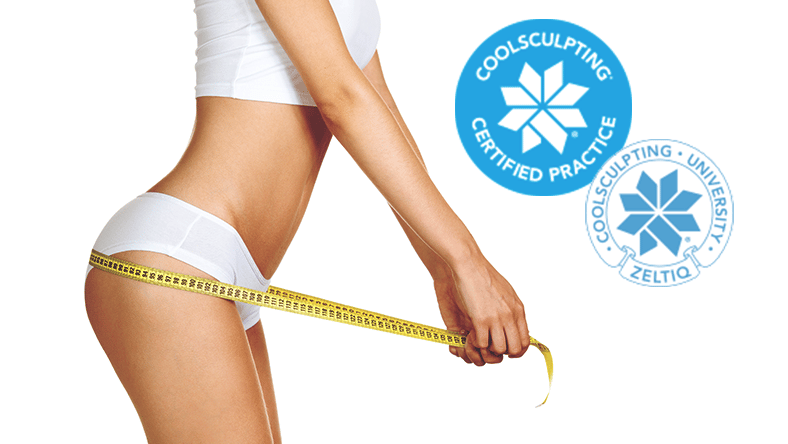 As we step into spring, it is only natural that we start to long for the warm days of summer. As we shed our cold weather layers, we start to take notice of our bodies. No longer hidden beneath our winter wardrobe, stubborn pockets of fat become increasingly noticeable. Anxious to achieve a sleek summer body, RejuvenationMD's patients are eager to try CoolSculpting.

A non-surgical treatment for fat reduction, CoolSculpting has proven itself an effective treatment. Targeting tough to treat spots, CoolSculpting rids the body of excess fat cells through controlled cooling. By starting CoolSculpting this spring, you can be warm-weather-ready come summer.
Slim In Time for Summer
While you may notice subtle results soon after your CoolSculpting treatment, peak results are seen in six to twelve weeks. As your body continues to naturally process and rid the body of the destroyed fat cells, results from your CoolSculpting treatment will become increasingly pronounced. Initial results may be noticeable at one month, and by 60 days, up to 70 percent of the results are visible, with final results achieved after approximately three months.
Similarly, you may decide you would like a series of CoolSculpting treatments. After only one treatment, you can expect to see a 20 to 25 percent fat reduction in the treated area. With CoolSculpting, each subsequent treatment offers a further 20 to 25 percent reduction. While many patients see tremendous results after their first CoolSculpting treatment, some patients may benefit from additional treatments.
By starting CoolSculpting in the spring, you are sure to see the beautiful effects in time for swimsuit season.
Improve More than One Trouble Area
Targeting even the most stubborn of areas—CoolSculpting has a number of attachments that make it ideal for:
Belly and belly fat
Inner and outer thighs
Love handles and muffin top
New! CoolMini! Treats smaller areas like a double chin
With multiple CoolSculpting devices at our Burlington practice, we are able to treat a number of areas in one sitting. Cleverly coined "DualSculpting™", our patients love the convenience that this option offers.
Get Back to Your Daily Routine
Minimally invasive, CoolSculpting has little to no associated downtime or recovery period. A busy season for many, with CoolSculpting, you are able to return to your spring routine immediately following your treatment. As a non-surgical procedure, CoolSculpting requires no incisions. Come summer, you will be free to wear even the tiniest of swimsuits without having to worry about hiding a scar.
Ready Your Body at Rejuvenation MD
RejuvenationMD is proud to be a CoolSculpting Certified Practice. In addition, our providers have attended CoolSculpting University. With a vast array of training and knowledge, our staff is able to educate and counsel you as well as design a personalized treatment plan to best meet your body's needs.
Ready, set, summer! Let us, at RejuvenationMD, help you shape up in time for summer. Schedule your complimentary one-on-one CoolSculpting consultation and be on your way to a gorgeous, sun-ready figure.