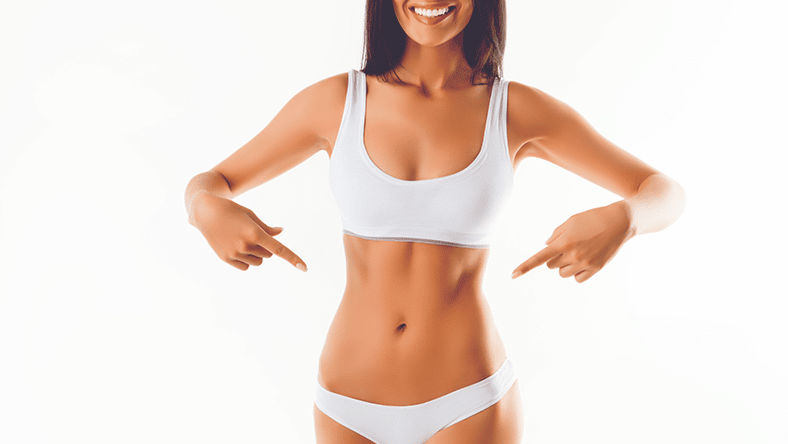 CoolSculpting can safely and effectively freeze away fat without the need for surgery. But now, your favorite CoolSculpting treatments at Rejuvenation MD – Aesthetic Skin Treatment & Wellness Center pack an even greater punch with the addition of Z Wave technology!

All the CoolSculpting Benefits We Know and Love
CoolSculpting is an incredible way to contour your body and eliminate fat for good with little to no downtime. You can get rid of those pesky pockets of adipose tissue in the back, bra area, abdomen, love handles, muffin top, inner and outer thighs, and upper arms in just a few quick and easy treatments. This innovative technology is perfect for people who are already near their ideal weight but have some excess fat that's become resistant to diet and exercise. CoolSculpting is recommended for patients who have a body mass index (BMI) under 30, as this procedure is only designed to target those smaller noticeable bulges you'd like to do away with.
Plus a Powerful Z Wave Finish
Although CoolSculpting is proven to be an extremely effective fat-reduction method on its own, you can now kick your body-shaping sessions up a notch by adding a Z Wave finish to your CoolSculpting procedure. The Z Wave treatment uses sound waves to help increase your body's metabolic rate and improve blood flow to the treated area. It also stimulates the production of new collagen—an essential element of youthful, healthy skin. Adding Z Wave therapy immediately after CoolSculpting can dramatically enhance your results, further reduce the appearance of cellulite, and curb any post-procedure discomfort and swelling.
For a Beneficial Body-Contouring Boost
Not only do we see the powerful results that a combination of CoolSculpting and Z Wave produce in so many of our satisfied clients, scientific research backs us up too. A controlled study published in the anti-aging journal PRIME shows that adding Z Wave technology can significantly improve the results of traditional CoolSculpting treatments. Adding just three minutes of the sound-wave treatment immediately after regular CoolSculpting sessions produced twice the rate of fat absorption over those who didn't receive the Z Wave finish in the trial. Doubling the rate of fat absorption means that it can also cut down on the number of treatments you need, so you can look the way you want even sooner. 
CoolSculpting Plus Z Wave at RejuvenationMD – Aesthetic Skin Treatment & Wellness Center
If you like to learn more about eliminating excess stubborn fat with CoolSculpting plus Z Wave, please contact us today. Dr. Tsitsis and her highly qualified team can help with any questions or concerns you have about this remarkable treatment combination. Get the curves you want where you want them by scheduling a consultation at either our Burlington or Bellingham practices today!