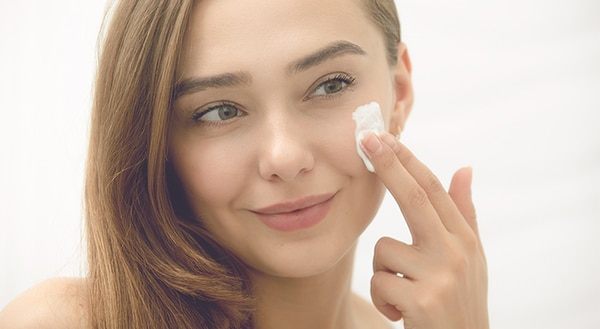 Last fall, it was widely reported that at least three major retailers' aloe vera gels did not contain any trace of actual aloe vera. Bloomberg News reported, "The aloe vera gel many Americans buy to soothe damaged skin contains no evidence of aloe vera at all." In lieu of aloe vera, a cheap sugar replacement was used instead.

How to Choose Skincare Products
Stories like this latest report exemplify just how important it is to know what you are putting on your skin. Yet, with so many skincare products on the market, it can be hard to know who to trust and where to turn for the best advice. Seek out the advice of a trusted skincare professional, like one of RejuvenationMD® Aesthetic Skin Treatment & Wellness Center's skincare specialists, who can help you choose professional skincare products. Sold exclusively to skincare professionals, pharmaceutical and medical grade skincare products are more effective and will deliver better results.
Why You Should Choose Professional Skincare
Readily available skin products are often formulated to meet the generic term "for all skin types." As such, these products often take a "one size fits all" approach to skincare and cannot deliver skin-specific results that high quality products can. Professional skincare products are specifically formulated to cater to your skin's unique needs. Clinically proven to have a positive effect on the skin, the benefits of professional skincare products include:
Made up of high quality ingredients with proven results
Contain a high quantity and percentage of active ingredients including retinol, antioxidants, and peptides
Penetrate deep into the skin to create a biological change and improving the skin's overall health
Along with ZO® Skin Health and Epionce®, we are excited to now carry our own skincare line at both our Bellingham and Burlington practices.
Introducing RejuvenationMD Aesthetic Skin Treatment & Wellness Center's First Line of Skin Care
Here at RejuvenationMD, we understand just how difficult it can be to choose the right skincare products to take care of your skin. In hopes of providing a high quality solution, we are proud to introduce our very own line of skincare. Carefully developed to help our patients achieve their best skin, we specially formatted our products to take advantage of the potent antioxidant, green tea polyphenols—which has the power to protect, heal, and improve the health of your skin.
Don't miss out on the truly skin-changing effects that medical skincare has to offer—make sure to come by and sample RejuvenationMD Aesthetic Skin Treatment & Wellness Center's new skincare line.