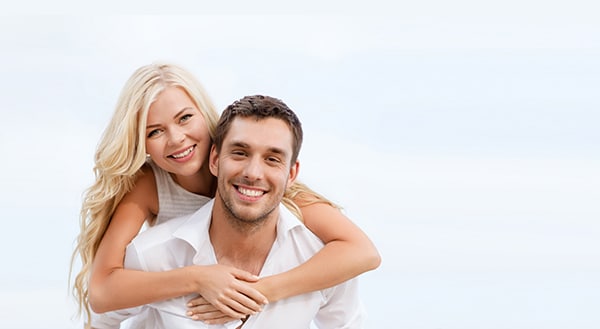 Platelet-Rich Plasma (PRP) Therapy is becoming a popular treatment in the United States for hair loss, facial signs of aging, and various sexual wellness conditions. There are platelets found in your blood that contain growth factors. These growth factors stimulate wound healing in damaged tissues by creating more collagen production, causing inflammation, and ultimately, leading to regeneration in that area of the body.
The goal of PRP it to promote the formation of new fibers to tighten, repair, and strengthen your tissues, joints, or hair follicles. At RejuvenationMD® – Aesthetic Skin Treatment and Wellness Center, we offer six PRP treatments—Vampire Facelift®, Vampire Facial®, Vampire Breastlift®, PRP for Hair Restoration, O-Shot® and the Priapus Shot®
How Does PRP Therapy Work?
The PRP process starts by drawing your blood and running it through a centrifuge to separate and concentrate the platelets. Once the platelet-rich plasma is isolated, we use a topical numbing agent to sooth the area, then inject PRP into the skin tissues. This causes your stem cells to migrate to where the platelets are, leading to the production of new collagen, elastin, blood vessels, nerve endings. This will cause restructuring of the skin and breast tissue, will promote hair growth, strengthen the pelvic floor and enhance your sexual wellness depending on the condition being treated.
PRP for the Face
Our providers use platelet-rich plasma to address several problems on the face such as:
Acne scarring
Wrinkles
Frown Lines
Crow's Feet
Skin rejuvenation (eyes, checks, and midface regions)
Our signature Vampire Facelift® combines dermal fillers with PRP to boost the volumizing effects of the injectables by stimulating your body to create new tissues, blood vessels, and collagen for a youthful appearance that continues to improve for two or three months. Results can last up to two years.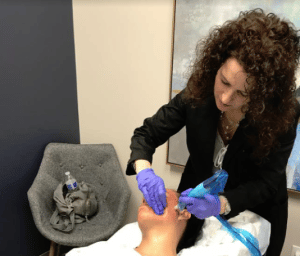 We also offer the Vampire Facial®, which delivers PRP deep into your skin tissues using a microneedling device, which works in a similar way to the facelift. Microneedling provides the collagen and elastin boost, and the platelet-rich plasma activates the stem cells found naturally in your body, pushing them to move to the injection site to restore and rejuvenate the tissues.
PRP for the Breasts
The Vampire Breastlift® procedure is a very popular treatment that is a great alternative to breast surgery if you are just looking for elevation and potentially an increase in size. At RejuvenationMD®, we combine fillers with your platelets to restore a youthful contour and lift while improving skin quality, color, texture, and sensitivity. PRP can address sagging skin in the breasts, treat inverted nipples, and even increase areolar sensitivity.
PRP for Hair Loss
RejuvenationMD® – Aesthetic Skin Treatment and Wellness Center in Washington State also offers PRP for Hair Restoration which utilizes your own platelets to stimulate the hair follicles of the scalp. Many men and women struggle with hair loss (alopecia), which can be hereditary or caused by pregnancy, menopause, stress, autoimmune diseases, medication side effects, chemotherapy, and others. Studies have demonstrated that PRP for hair restoration can thicken thinning hair and decrease the volume of hair loss. This in-office treatment is combined with a laser cap, special shampoo and scalp serum to maximize hair growth.
PRP for Hair Restoration is quite effective for hair loss in the scalp but also the beard and eyebrow regions.
PRP for Sexual Wellness
The O-Shot and Priapus Shots are very popular to help increase sexual wellness. Whether it is lack of lubrication, painful sex, loss of stamina or just a sense of decreased hardness, platelets can help. By simply using your own blood, we can make new nerve endings and new blood vessels contributing to improved orgasms and sensitivity. Your sexual confidence can be restored once again with PRP.
Schedule Your PRP Consultation at RejuvenationMD®
If you're interested in improving your appearance or sexual wellness with PRP therapy, please contact us today in Bellingham at (360) 685-8408 or Burlington at (360) 982-2620 to learn more about platelet-rich plasma. RejuvenationMD® – Aesthetic Skin Treatment and Wellness Center serves patients in the surrounding areas of Washington State.