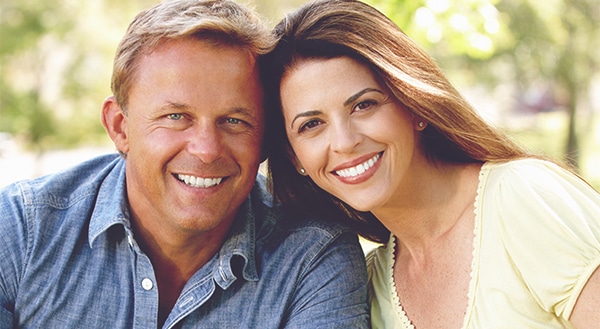 When balanced, our body is happy and healthy. Boosting one's overall vitality, balance within not only brings about optimal health but can improve one's overall well-being. However, when going at it alone, achieving balance within our bodies can be a difficult, if not an impossible, task. As a leading provider of wellness options to the North Sound, RejuvenationMD® Aesthetic Skin Treatment and Wellness Center helps our patients bring balance back to their lives.

Custom Injectable Treatments to Enhance Wellness
Many men and women can benefit from one of our custom injectable treatments. Providing men and women with a much needed boost, Vitamin B12, Peptides, and Sermorelin injections deliver a bevy of benefits:
Ward off fatigue: Combat fatigue, weakness, and tiredness.
Aid in weight loss: Increase physical stamina and regulate a steady metabolism—helping many individuals achieve their weight loss goals!
Boost energy levels: By encouraging energy production, custom injectable treatments are able to keep you alert and feeling energized.
Aid in psychological well-being: Vitamin B12 in particular helps to balance one's mood. Healthy levels of vitamin B12 have been linked to a decreased likelihood of depression (including post-partum depression), sleep disorders, and dementia.
Increase cognitive function: Enhance clarity of mind, increased memory, and the ability to reason better.
Promote healthy hair, skin, and nails: Improves cell function which renews and refreshes hair, skin, and nails.
Improve Sexual Performance: Enhance sexual desire and function and heightens sex drive.
In addition to these custom injectables, we offer a full line of wellness options at RejuvenationMD Aesthetic Skin Treatment and Wellness Center, including Platelet Rich Plasma (PRP), Bioidentical Hormone Replacement Treatments, and personalized wellness programs. All of our wellness options are performed under the direct care of our board certified physicians.
Be the Best and Balanced You
Our bodies are a complex organism that thrive when balanced. Find your balance at RejuvenationMD Aesthetic Skin Treatment and Wellness Center! Schedule your complimentary consultation with one of our wellness specialists today.