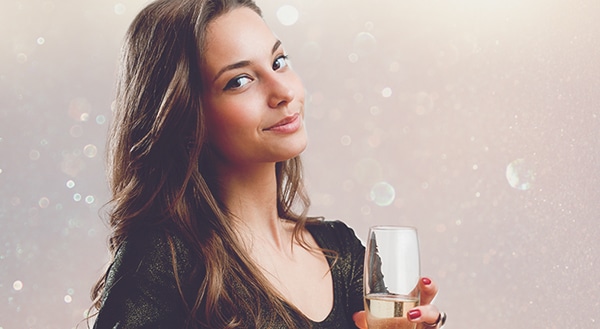 It is hard to believe that 2017 is here! At RejuvenationMD® Aesthetic Skin Treatment & Wellness Center, we encourage you to make 2017 the year you commit to the health of your skin. Make the resolution to take care of your skin and make positive changes to your skincare routine.

We came up with a list of New Year resolutions to get your skin glowing.
Skincare Resolution I: Start with a Plan
At RejuvenationMD, we want to help you understand your skin's unique needs. With the VISIA® Complexion Analysis System, we are able to get a valuable look into what is happening below the skin's surface. Using state of the art imaging technology, VISIA is able to evaluate and determine what your greatest skin concerns are. VISIA identifies wrinkles, enlarged pores, age and sun spots, ultraviolet damage, uneven skin tone and texture, as well as areas of bacteria (porphyrins) that can be the source of facial acne.
Once we have an understanding of your skin, RejuvenationMD's esthetician will develop a customized treatment plan that addresses your skin's specific needs—this may include a combination of in-office treatments as well as at home skincare. With VISIA, we are able to look back see the changes that are being made as we move forward with your specialized treatment plan.
Skincare Resolution II: Restore Your Skin's Health
Restoring your skin's health does not have to be complicated! HydraFacial MD® is one of our favorite, health-forward treatments at RejuvenationMD's Burlington practice. A multi-step, customizable treatment, HydraFacial MD cleanses, exfoliates, and removes impurities while simultaneously introducing vital nutrients including antioxidants, peptides, and hyaluronic acid with its patented Vortex-Fusion® delivery system. With HydraFacial MD, healthy skin really does make for beautiful skin.
We also perform Intraceuticals® Oxygen Treatments at our Bellingham practice. Like HydraFacial MD, Intraceuticals Oxygen Facials help maintain a youthful appearance by delivering age defying ingredients to the skin in a cooling and calming fashion. Instantly hydrated and revitalized, you will enjoy a radiant complexion!
Skincare Resolution III: Target Specific Trouble Areas
Medical grade chemical peels are an effective way to treat specific skin concerns. With this in mind, RejuvenationMD offers a wide variety of peels, including ZO® Signature Peels and the VI Peel, to address skin concerns from acne, to enlarged pores, to sun spots.
When performed correctly, medical grade chemical peels can effectively lessen the appearance of blemishes and scarring, fine lines and wrinkles, and hyperpigmentation and melasma. Chemical peels can also help with skin imperfections as they can achieve a more even texture and skin tone for a youthful, beautiful complexion.
Make 2017 Your Best Skincare Year Yet with Aesthetic Treatments at RejuvenationMD
The new year offers a fresh start for both you and your skin! Proper skincare can really make a difference. Make 2017 the year of beautiful and glowing skin. Don't delay—schedule your skincare treatment at RejuvenationMD today!